Why a Mutual Learning Platform?
In view of the conclusions arising from the global apprehension through the theoretic and practice approaches, the ultimate purpose is to support the evolution of the public policy making procedures.
Mutual learning sessions will be organized bound for actors in charge of the implementation of the populations" healthy and active ageing systems and tools, especially public authorities and institutions. Recommendations, advices and innovative methods regarding the taking over of aged persons are to be proposed to the decision makers in order to improve the structures and involved actors" coordination.
Privileged relationships developed and strengthened during the carrying out of the project together with all the concerned actors will facilitate contact actions necessary for the setting-up and performance of such mutual learning sessions.
A better dissemination of new knowledge in this field of healthy and active ageing will favour the adaptation of the public policies making procedures as well as an updating of existing models.
Organization and involvement of policy makers
(Click on image to enlarge)
Structure of the course
The course will be available on 5 topics (Health and Care Models, Housing, Mobility,Labour, Participation), organized in 3 levels (Basic knowledge, SIforAGE knowledge, Depth knowledge)
(Click on images to enlarge)
Contents of the course
Specific contents are foreseen for each of the 3 levels
(Click on images to enlarge)
Using the platform
A common method to show web contents only to a restricted set of members, is to use a 'login form', where the user enters a USERNAME and a PASSWORD (also called credentials) and the server sends back a session cookie to say that user has been authenticated. After the authentication process more menù voices and contents are typically avaible.
Ordinarily the credentials are provided by the administrator of the web site, but the open systems allow any user the possibility to be logged in by providing a CREATE AN ACCOUNT option and storing the user data in a database.
Moreover it is usually also possible recover forgotten username or password using the functions FORGOT YOUR USERNAME? / FORGOT YOUR PASSWORD?. In both cases it is necessary to input the email address used during the first registration to the site.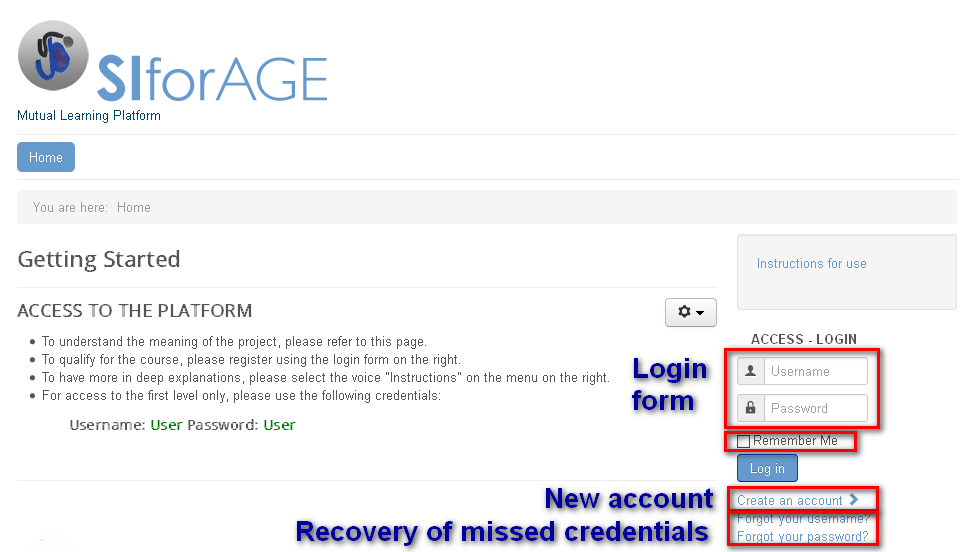 Once a user is authenticated, his credentials are typically stored in the session. This means that when the session ends he will be logged out and have to provide his login details again. It is possible to allow users to choose to stay logged in for longer than the duration of a session, by selecting REMEMBER ME option.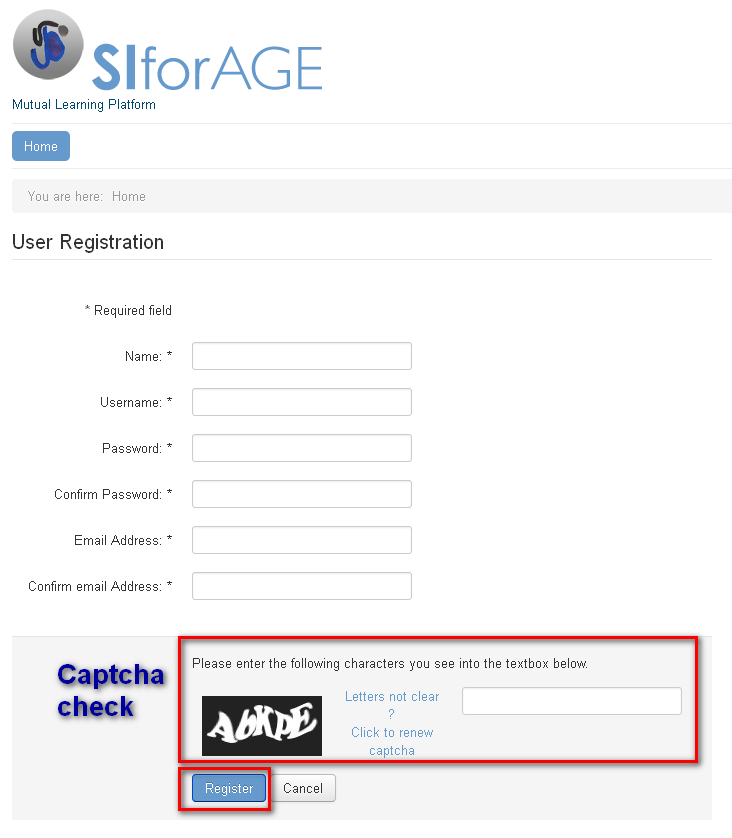 To see the subtitles in english (only interviews), please refer to the image below.